Call Bunbury Vet Clinic
(08) 9721 5999 
Call Eaton Vet Clinic
(08) 9725 0399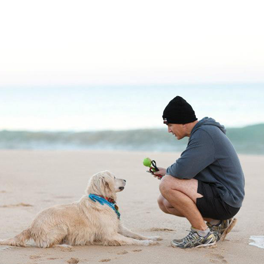 Braden Collins BSc BVMS
Practice Partner & Veterinary Surgeon
As not only a member of our vet team, but also a partner in the practice, Braden's typical daily tasks can encompass everything from vaccinating puppies, carrying out health checks and administering chemotherapy to troubleshooting minor issues and ensuring marketing materials are up to date. He's also the self-labelled 'handyman' of the business!
Braden's favourite part of the veterinary side of his job is seeing the interaction between pets and their owners, and he admits "Seeing owners who love their pets and take care of them is what gets me up in the morning and puts a spring in my step". He also enjoys the challenge of running a small business, though it can make his working life very busy at times!
Outside of work, Braden takes care of Marvin – his Golden Retriever rescue dog – who was once severely neglected but is now happy and healthy in his new life. Braden also has two young boys, Jake and Alfie, and enjoys spending time with them as well as participating in triathlons, surf lifesaving and rowing.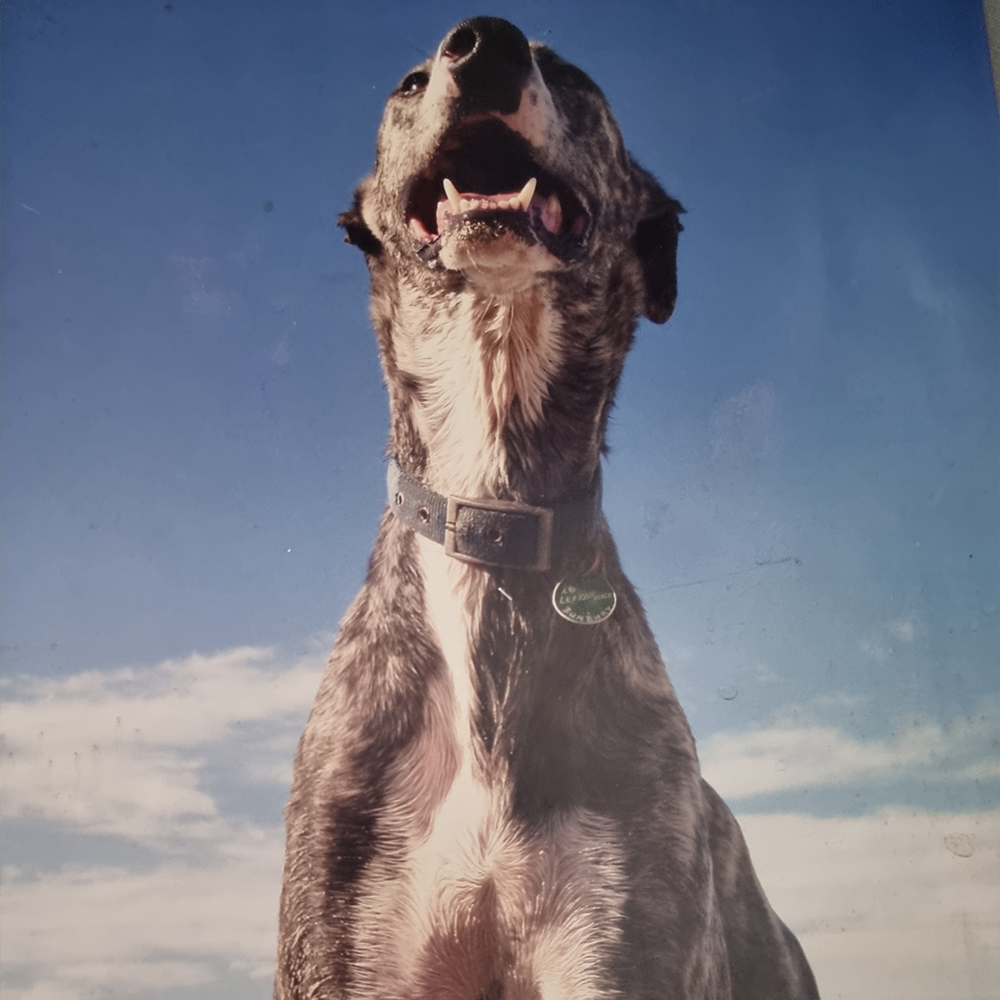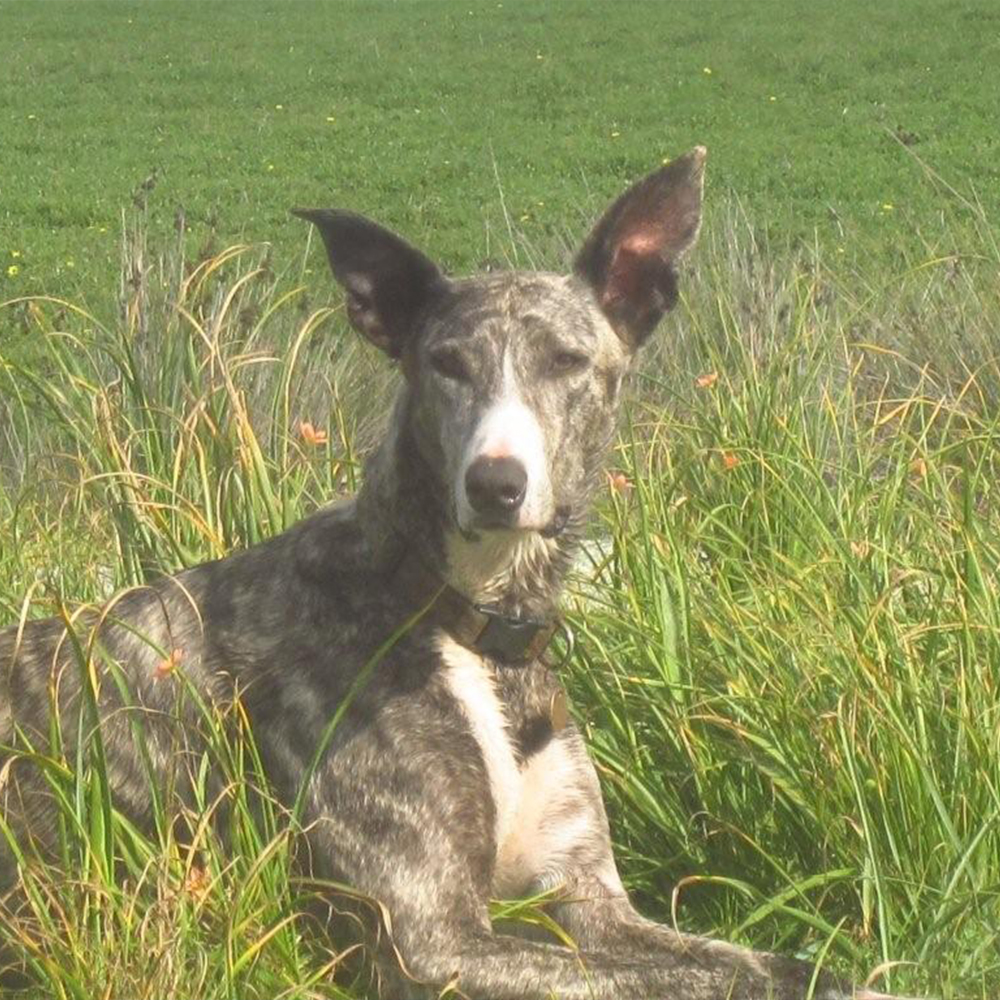 Joe Cockerill BVMS
Practice Partner & Operations Manager;
Senior Veterinary Surgeon
Since purchasing the Bunbury practice in partnership with Braden in 2012, Joe's job role has changed significantly. He now covers general administration and operational duties on a day-to-day basis, as well as routine veterinary consultations and surgery.
Despite his busy schedule, Joe loves the challenge of running and maintaining two veterinary practices, and enjoys seeing them go from strength to strength thanks to the committed and compassionate team of staff. He has particular interests in complex medical cases and ultrasonography, and so is happy to also practice the clinical side of the job!
At home, Joe and his family have a black Poodle puppy called Juniper and an American Staffie x Ridgeback called Sadie, who both come to work with Joe every day. He also enjoys football, fishing, diving, camping and spending time with his three sons.
When asked what animal he would like to reborn as:
"Were I to be reborn in another life as an animal, I would choose to come back as my last Roo Dog, Gretchen. She was wild at heart, loved getting out into the bush for some space / fresh air / a run and had the classic sight-hound characteristics re: locking onto her target and then not losing sight of it…. This is pretty much me to a tee (although I wish my vision was as good as hers, and my fleetness-of-foot as slick). She was a free spirit, quite a goofball and a very loving soul.
I feel very fortunate to be involved in our passionate industry and am surrounded by an amazing staff. Together we practice a level of Veterinary care and medicine that I am very proud of. I have particular interests in Canine and Feline Diabetes, Pet Dentistry along with Ultrasonography which I believe nicely complement the fortes of my colleagues."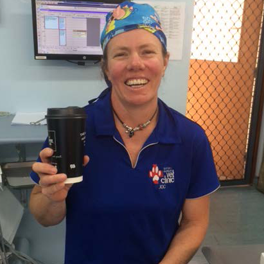 Jocelyn Bunny BSc BVMS MANZCVS
Veterinary Surgeon
Jocelyn is usually involved with orthopaedic surgeries as part of her job, and spends most mornings in the operating theatre. Her afternoons are often taken up with consultations and assessing various pets' situations.
Jocelyn's favourite part of her job is getting to interact with all the different types of animals that come in for treatment – all with their own personalities and quirks.
At home she's very used to individual differences between animals as she has a lot of her own: three dogs, three cats, eight chickens and 23 sheep!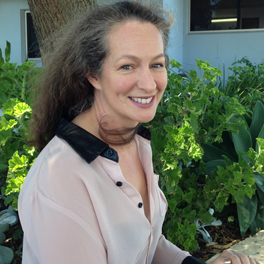 Gabrielle Chadwick BSc BVMS MVMS
Senior Veterinarian
Gabby's job is certainly varied and never dull – on any given day she could be considered a GP, surgeon, radiologist, ultrasonographer, anaesthetist, dermatologist, cleaner…the list goes on!
Gabby loves animals and being able to look after them every day, but she also enjoys the problem-solving aspect of her role. She gets great satisfaction from listening to a problem and creating a bespoke solution that suits the patient's particular situation.
At home, Gabby has a Cavalier King Charles spaniel called Jazz, and 11 goldfish! In her spare time she enjoys photography, gardening and cooking, as well as classical singing and performing with the South West Opera Company.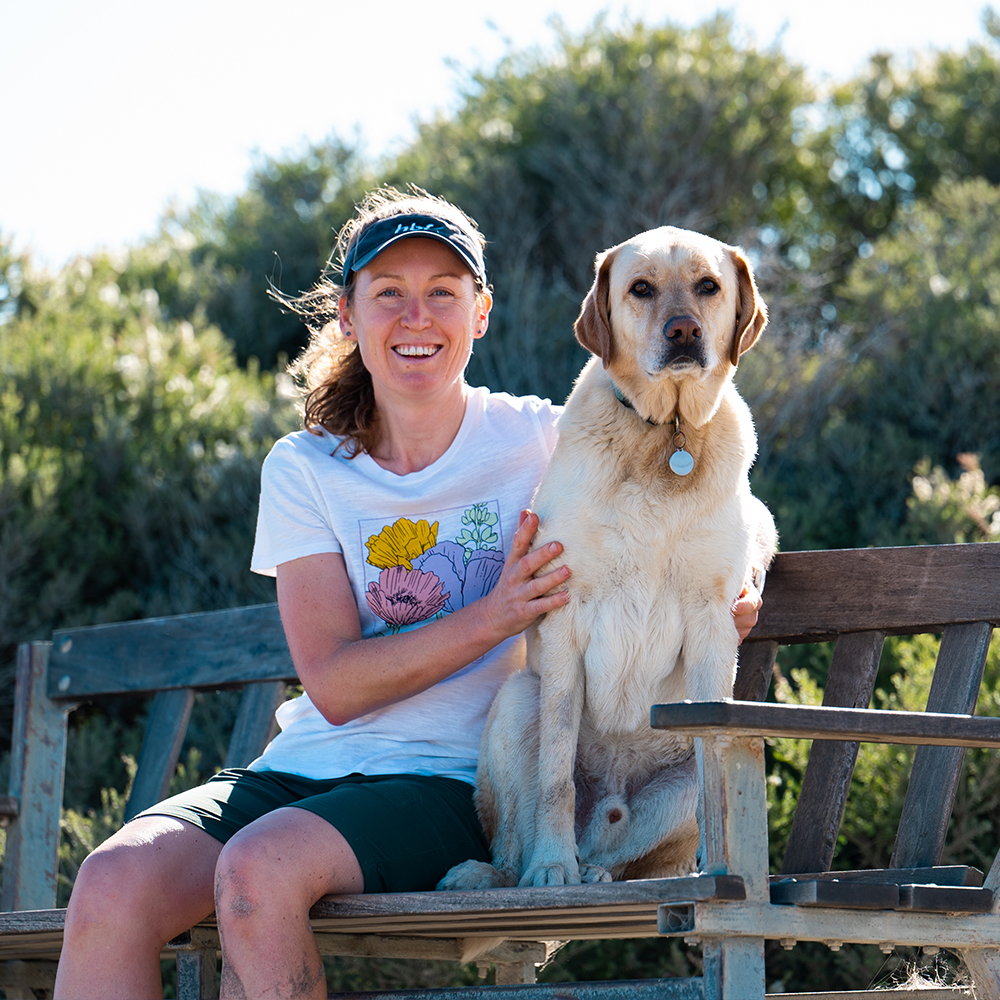 Kate Lahart BVM
Veterinary Surgeon
Kate mainly spends her working time either consulting or in surgery, ensuring that our patients recover from illnesses quickly and effectively, and stay healthy for as long as possible. She also covers some of our out-of-hours work, so that you and your pet will recognise a friendly face if you ever have to come to us in the middle of the night.
As a kid, Kate loved animals of all shapes and sizes. She became a vet so that she could work with animals everyday, helping to make their lives happier and more comfortable.
Kate particularly enjoys her job because of the difference veterinary care can make to the day-to-day lives of pets (and their owners!). She also loves the variety that being a vet throws, from meeting a pup at their first clinic visit to saving animals lives in an emergency scenario.
She has two pets of her own at home – Smudge the cat and Bruce the fish. In her spare time, Kate likes to participate in triathlons.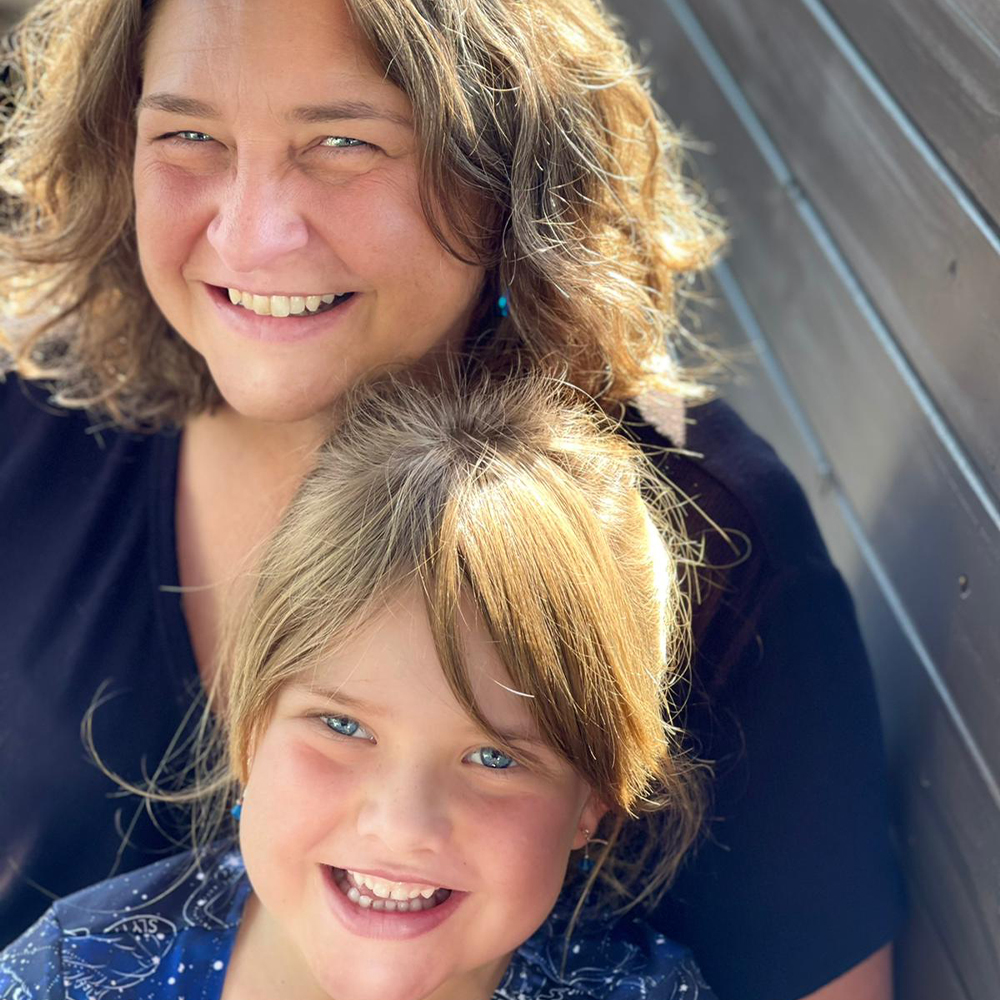 Josie Hobbs BSc BVMS (Hons)
Veterinary Manager
As Veterinary Manager, Josie's job involves organising the roster, managing the team, conducting regular meetings and implementing and overseeing practice systems. She works across both clinics to ensure that everything runs smoothly within the business, and cites her hardworking and thoughtful colleagues as the best part about her job.
Ironically, Josie is actually allergic to a lot of animals but states that she couldn't be without pets at home! She has a two cats, Lila and Rascal. She's also the proud mother to her 9 and 12-year-old children, who take up a lot of her time, but in a spare moment to herself Josie enjoys bush walking, tennis, cross stitching and classical guitar.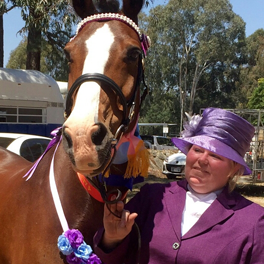 Amanda Craig
Head Nurse at Bunbury Vet Clinic
As Head Nurse, Amanda is responsible for coordinating and managing the nursing team at our Bunbury practice, as well as carrying out her own nursing and clinical duties. She enjoys guiding and supporting her team, encouraging them to maintain the practice's Gold Standard care and values, and also loves being able to return a recovered pet back home after successful treatment.
Amanda has a variety of pets to look after at home too – two dogs called Wally and Rosie, three cats called Lucky, Alice and Toby, two horses called Jackson and Tinkabelle, a fish called Burt, and some chooks! In her spare time she loves to take care of all her animals and spend time with her friends and family.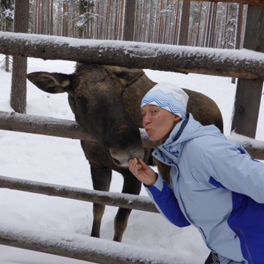 Anna Labouchardiere RVN
Veterinary Nurse
Anna's daily responsibilities include looking after inpatients, cleaning the surgery and preparing the consulting rooms and theatre, preparing medications and anaesthetics and admitting and discharging patients. She also covers reception duties when necessary, but her favourite part of the role is looking after sick animals and ensuring they get the care they need.
At home Anna has a dog and a bird, and also enjoys running and cooking.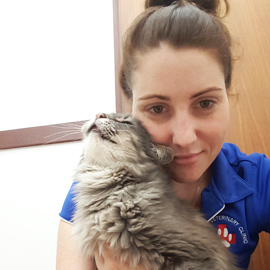 Pippa Hogan RVN
Veterinary Nurse
Having been brought up with cats, dogs, rabbits, guinea pigs, rats, fish and mice, animals have always been a huge part of my life. After completing many stints in work experience and graduating my studies as a qualified Vet nurse in 2011 I knew it was the career for me.
I love that we are not only nurses, but cleaners and anaesthetists and companions and grieving counsellors. Vet nursing allows me to succeed in multiple different areas with species that I love. The bonds I have made not only with the animals but also their owners are so rewarding and unforgettable.
Nursing has allowed me to realise my passion for emergency situations which has now led me down the path of studying Human nursing and from there to hopefully become a paramedic.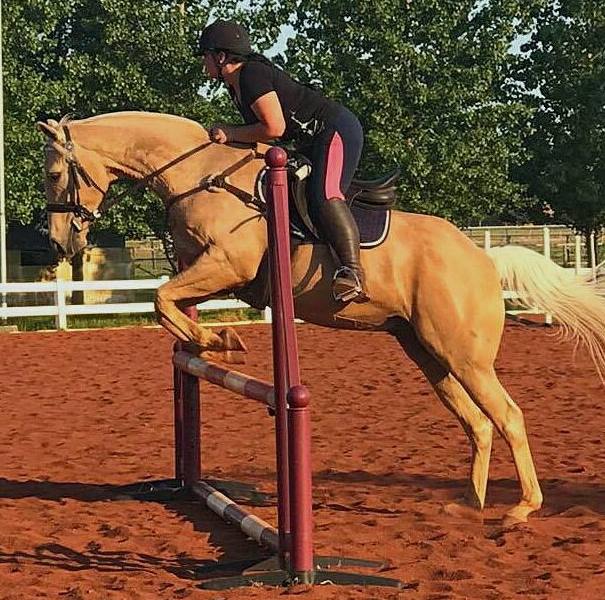 Zoe Yusoff RVN
Veterinary Nurse
I have spent most of my life trying to interact as much as I could with animals. I have been riding and working with horses from a young age, travelled around Australia searching for new experiences and even ended up working on a Cattle Station in North Queensland. I did a complete 180' at University after previously studying Law, I followed my heart and passion and started studying Vet Nursing and graduated in 2016.
Whilst my hobbies put me in contact with a lot of large animals, my passion is working with small animals and building relationships with pets and owners. I love working hard with the team, nursing unwell animals back to health and enjoying the laughs and stories from vets, nurses and owners along the way. When I am not working you will very likely find me with my with 3 horses, Hadley, Roscoe & Abigail competing in Endurance and other horse events. Otherwise I'll be at home with my partner and my border collie, Apache, greyhound, Jack and cat, Wallace.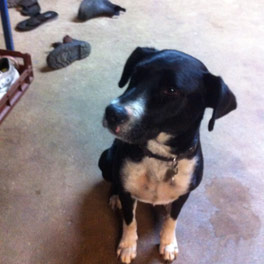 Robyn Wilson RVN
Veterinary Nurse
Robyn returned to vet nursing in early 2017 after giving it a break to be a stay at home mum for a while. We were lucky enough to have her join our team and she has quickly become a well loved member of our staff by clients and patients alike.
Robyn loves hard work and is not one to shy away from a challenge. She is often our rostered surgical nurse which means she is the lucky lady who gets to be with your pet from the moment they are admitted to surgery to the moment they go home, and everything in between!
She enjoys caring for the patients and helping them recover after a procedure by making them as safe and comfortable as possible. Robyn has the amazing ability to make all of her patients feel like her own pets, and you can see it in the way they enjoy her company and trust her to take care of them, even when things might seem a little bit scary.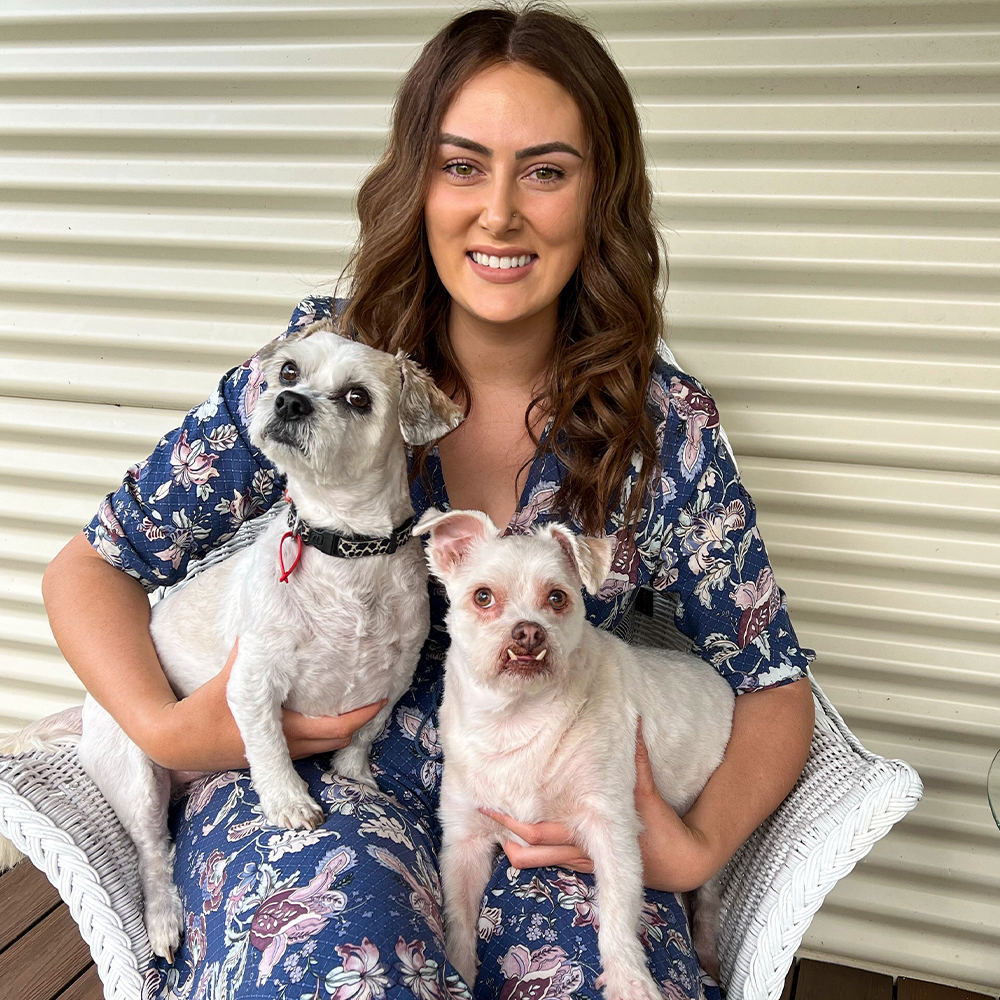 Tamara Smith RVN
Veterinary Nurse
I love seeing how positively pets impact people, listening to client's stories of their pets and being able to be the support for them when they are unwell. I find it a privilege to be apart of a pet's journey from their first vaccine through to the final goodbye.
The teams are like family at Bunbury & Eaton Vets, we support one another and always manage to have a laugh. I'm honoured to work for a business that strives for best pet care and client experience. Management include all staff in the process of decision making which makes me feel like my opinion matters.
Since I was little my friends and family have always told me how I've been drawn to animals more than people. Growing up on a Hobby farm I had cows, pigs, chooks, geese, cats, dogs, rabbits and guinea pigs. I'd always seem to find the injured wildlife and make my mum take them into the vets to be cared for. As I got older I knew I wanted to have a career that focused on animals, it is when I am most happy. I was given the opportunity in 2015 to be an animal attendant at my local vet and that's when I knew I had found my career. In 2019 I graduated my Certificate IV in Vet Nursing.
In my free time I like to go four wheel driving with my partner exploring nature, camping, hiking, checking out new venues for food and drinks, binge watching Netflix shows and taking naps with my cat Luna and my two family dogs Enzo and Rollie.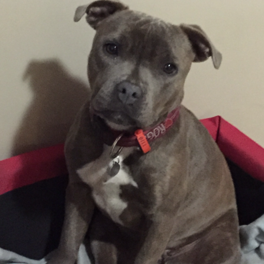 Teneale Cole RVN
Reception Coordinator
As well as being a Registered Veterinary Nurse, Teneale is also our Reception Coordinator here at Eaton & Bunbury Vet Clinics. This means that aside from her regular nursing duties and consults, she is responsible for chasing accounts, ordering stationery and lab supplies, banking and general reception cover. However, her favourite part of her role is running puppy preschool and meeting all the new playful pups that come in to the practice!
At home, Teneale has an English staffy, a longhaired cat and some goldfish of her own.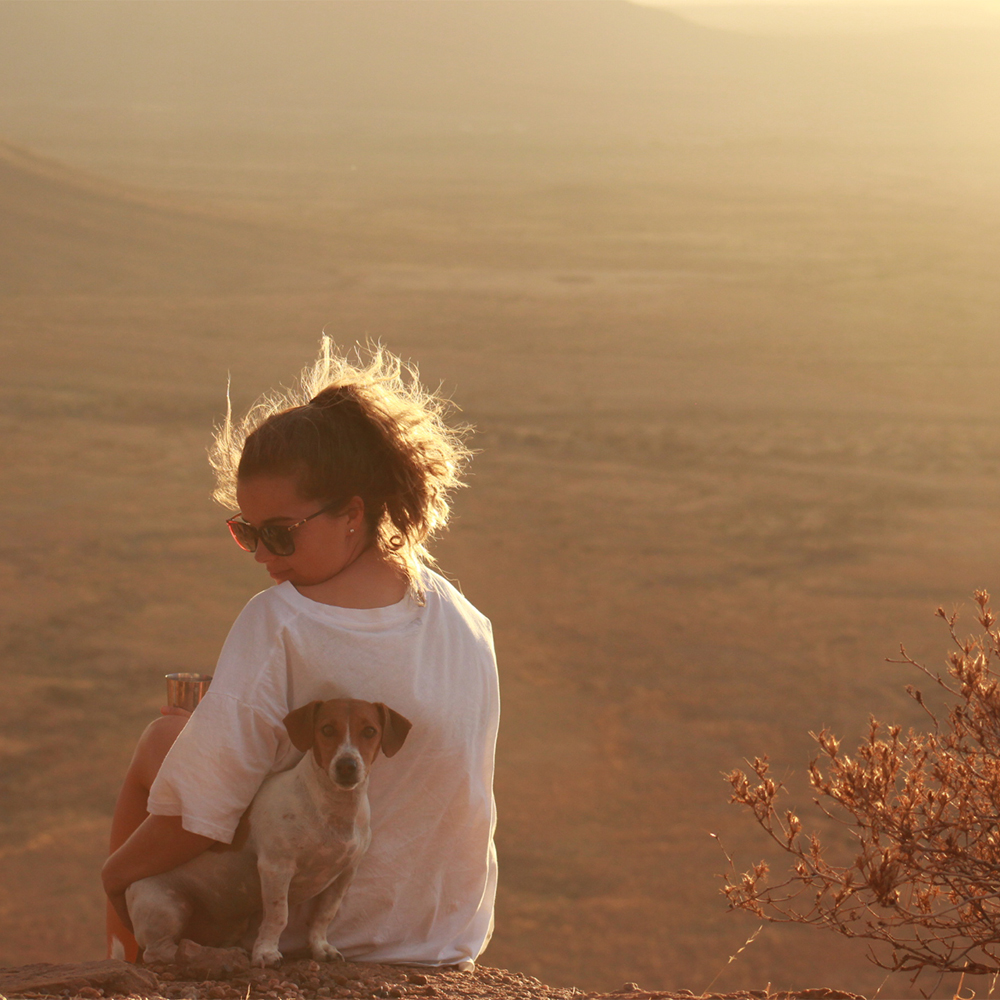 Kirsty de Klerk
Animal Attendant
Kirsty chose to enter the veterinary industry to further expand her knowledge in all aspects of animal care whilst being able to work in an industry that provides a critical service to our Bunbury community.
In her role as animal attendant, Kirsty enjoys working in a small team environment that support each other in the day to day challenges that we face working in the veterinary industry. She also very much loves cuddling puppies!
New to Bunbury
 

&

 

Eaton Vet Clinic?
We're offering you $20 off your pet's first consultation or vaccination with us!
To take advantage of this generous offer, simply fill out the form below to receive your voucher.

What are you waiting for? Book an appointment online today!